Features
All the same, but better.
Relion brings together everything you need to replace your old ways of scheduling with a new and simple solution that saves you a lot more time.
Everything for efficient scheduling.
Relion takes care of the entire scheduling process and ensures that you can turn your head off and look forward to planning your employees shifts without worry.
Roles are represents the function on duty, such as waiter or bartender, and are assigned to your employees. All shifts are created on the basis of a role and must be matched with a person with the same role.
Templates are created on a weekly basis and represent your staffing needs. You can create and save templates with vacant shifts or with employees permanently assigned on the shifts.
Nothing is worse than repetitive work. Take advantage of shortcuts to duplicate shifts and copy and paste all shifts on a daily basis. It is quite simple but hugely effective.
Gather all your employees' availability in one place and get an overview of who is available for work. Employees request both days they wish to work as well as time-off requests.
Plan schedules without your employees being able to access them. All shifts in Relion have an unpublished and a published stage. You choose when you want to publish shifts.
Choose the overview that's right for you. Both on the web and mobile. You can choose either to sort the schedule by roles, or alternatively you can choose to sort it by time slots.
Use departments to set your schedules up for multiple locations or for internal departments. Employees can be assigned to a primary department and a secondary department.
Smartphone Apps

Download Relion for iPhone or Android and access your shift directly from your phone. The app has all the features you need to maintain and update your schedules on a daily basis.
Automatically fill out the vacant shifts in your schedule with just the click of a button, taking into account employee availability and an even distribution of working hours.
Allow your employees to swap shifts if they have the same role. You choose whether to manually approve the exchange or manually approve each shift swap.
Shift descriptions can be used to describe duties and other important information to the specific shift. This way, the employees are always up to date before their shift begins.
Daily notes are shown to anyone who has a shift on that specific day. Inform your team about events, tasks, or other important information related to that specific day.
Holidays and anniversaries
Just put away the extra calendar. With a simple overview of all holidays and anniversaries, it is easy to always have an overview of all the year's opening days.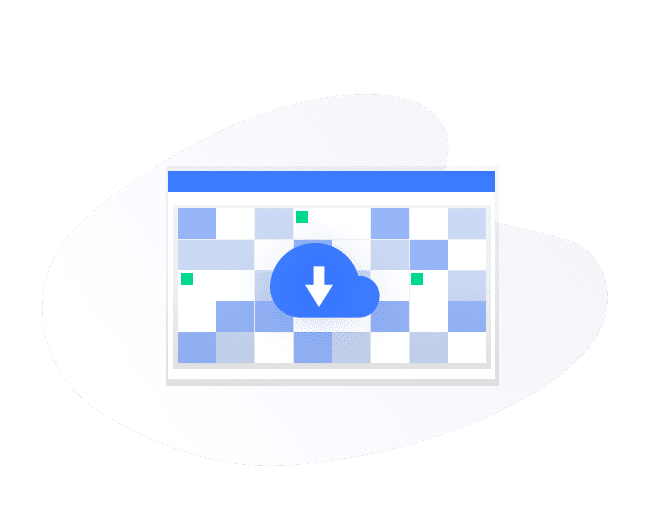 Make it easy to print your schedules with your preferred sorting method. Simply download schedules as pdf's and then print them directly from your printer.
Features for online time tracking and payroll optimization.
Just put away the calculator. Relion makes correct time tracking throughout your pay period, so that you always pay the correct salary.
Relion automatically counts your employees' working hours. You can easily access the timesheets for each employee for either the current pay period, or for other optional periods.
You can enable this feature so that your employees can request changes to finished shifts with an associated comment. You can approve, reject, or edit these without any hassle.
Your employees can register meet- and leave times with associated comments, with the gps-based punch clock. Create locations in which the punch clock is active for check in.
Integrate Relion with your preferred payroll system and send all registered hours to salary payment with just one click. Currently we are only supporting Danish salary integrations.
Download a CSV file with an overview of all shifts and working hours so that you can send it to your accountant or upload it to your payroll software.
Create different wage supplements and set up rules for which days and hours they are applied.
Set up rules for how many hours employees must work to earn breaks and automatically draw breaks from the time tracking.
Earnings on vacant shifts
Watch the number of available shifts disappear by visualizing the employees' pay gain from taking a vaccant shift.
Set empolyees' hourly wage
Determine how much each employee earns per hour and get a realistic overview of your payroll costs. The employees can't see each others hourly wage.
Try our schedule and time tracking features.
Employees' preferred app for online schedules.
Always treat your employees the same as you want them to treat your guests. You can start by giving them the best scheduling app.
Give everyone access to the schedule. Your employees will have access to all published shifts. Their next shifts and previous shifts, as well as the vacant shifts they can occupy.
Give your employees the shifts they want. Through the app, your employees can indicate which days they are available for work and which day they wish for time-off. They can set their requests for specific time periods as well.
Make time tracking more transparent. Your employees get a simple overview of how many hours they have worked during optional periods and can easily notify you if they request changes.
Your employees can put shifts up for sale and bid on shifts for sale. Shift exchange requires the employee's role to match the role on the shift.
Gather everyone's contact information in one place so you'll never have trouble getting in thouch with each other again.
Smartphone apps
Your employees' mobile app is designed to meet every need for a scheduling app, so there's no doubt they'll appreciate Relion.
Everyone in the team can sync their Relion account with their personal calendar. That way, it's easy to keep track of working hours without even opening the app.
Earnings on vacant shifts
Motivate employees to work more by showing how much they earn on shifts and vacant shifts.
Give your employees the chance to see how much they have earned in different periods and watch their job satisfaction grow.
Create your first schedule today.
Learn more about our functions for time tracking.