Employee app
New opportunities with an employee app.
Employees with access to the best work tools are happier and more engaged. We collect everything from time-off requests to shift exchange and timesheets in one user-friendly employee app that makes everything more simple.
Never miss out one a shift again.
With Relion, employees always have an overview of their next shifts And if that is not enough, they can also synchronize the guards to their personal calendar.
Create flexible working conditions.
The employee app is designed to take into account employees' flexible working days. Time-off requests and shift exchange are just some of the features that make Relion their favorite schedule app.
Quickly get rid of unemployed shifts.
By showing your employees how much they earn by taking a free shift , we have proven to be able to reduce the time it takes to get rid of the unemployed shifts , by over 33%.
Make it easy for employees.
When your staff can help each other swapping shifts, a stronger bond is created between the the employees. At the same time, as a manager, you avoid having to update the schedule over and over again.
Give employees an overview of their hours.
Employees who can access their hours directly from the employee app generally have more confidence in their boss. In other words, transparent time tracking is essential for the good workplace.
Help each other avoid mistakes.
Provide reassurance to your employees by giving them the ability to request changes in case there is an error in a previous shift . You must always approve the requests for it to count.
Download your free employee app.
Make it easy to work in your business.
Actual work-life balance.
Relion makes it simple for your employees to request time-off and it's easy for you as well to fulfill their requests.
Overview of working hours.
Your staff gets an overview of their own shifts, vacant shifts and the shift schedule as a whole.
Easy and flexible shift swapping.
No more updating the schedule manually, with Relion employees can handle their  shift exchange themselves.
Transparent time tracking.
With an overview of previous shifts and working hours employees gain more trust in their work place.
Always up to date.
Employees can synchronize working hours with their personal calendar so thay they always know when it's time for work.
The schedule right in your pocket.
It's going to be easier than ever to manage work with an employee app.
Completely free employee app.
All employees deserve influence on when they are working, overview of their schedule and the ability to exchange shifts Relion makes it possible by removing the excuse over all of them, namely the price.
Divide your staff into groups
Approval of meeting times
Hear about the app from happy employees.

Relion provides a great overview of the schedule and brings together everything from availability to shift exchange. It is incredibly easy to use and serves as the perfect solution when it comes to one's schedule.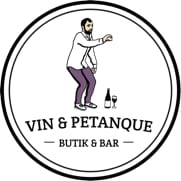 Relion makes it super easy and manageable to keep track of my shifts . The app is super user-friendly and has some cool features that allow you to keep track of how much you work. I also find that Relion makes it easy for my boss to take into account my wishes for when I want to work and take time off.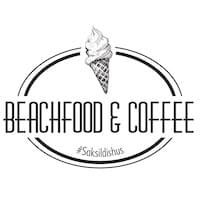 I think relion works really well, you get a good overview of one's shifts . The features for swapping shifts works really well. All in all a good experience.
Here's how to get started.
We are ready to help your company – even after dawn. See here how to easily get started with Relion.
Just fill in our simple sign up form and you will be guided immediately through the different functions of the system.
2. Create you online schedule.
Set up your company's unique structure. This is done by creating roles, departments and templates for the shift schedule.
3. Invite your employees.
Easily invite your employees, assign them their roles and departments, and then paste them into your schedule template.
Get Relion with the employee app.
Learn more about our functions for time tracking.